There is a good chance that this post contains affiliate links. If you click on any of these links, I might earn a small commission at no extra cost to you (which I really appreciate, thank you!) The full disclosure policy can be found here.
The best tours on Oahu
Known as "The Gathering Place," Oahu is home to almost 1 million residents and is the most popular island in Hawaii for tourism. If you're looking for things to do on Oahu, you won't be disappointed. Oahu truly has something for everyone.
Today, we'll talk about the 10 best tours on Oahu, but I have plenty of other Oahu blog posts too. Make sure to start with planning an Oahu vacation if you're in the beginning stages of planning your Oahu adventure.
The 10 best tours on Oahu
There are plenty of reasons to choose a tour on Oahu. First, there are many activities that you can't do without a tour! Most of the items on this list of the best Oahu tours fall under that category. Also, some visitors really prefer guided tours, so I shared some guided tour options here as well. Here are the 10 best Oahu tours in no particular order.
1. North Shore Zipline Adventure
If you're looking for adventure, you'll find it on the North Shore Zipline with Oahu Zipline. This 3-hour guided zipline tour includes Oahu's longest ziplines ranging from 500 feet to nearly half a mile long.
2. North Shore Shark Dive
There are two ways to dive with sharks, in a cage or not in a cage. I actually recommend diving cage-free with One Ocean Diving, but I know it's not for everyone. If you prefer to be in a cage, you can do a cage dive too. If you'd love to see sharks but prefer not to swim with them, you can always watch them from the comfort of the boat.
3. Waikiki Atlantis Submarine Tour
If you don't want to scuba or snorkel, the Waikiki Atlantis Submarine Tour is a great way to explore underwater.
4. Whale Watch
If you're visiting Oahu in the winter, a whale-watching tour is a great way to see these gentle giants up close. This Oahu Catamaran Cruise includes wildlife spotting, snorkeling, and a Hawaiian buffet. Seasonally, whales will likely be part of the wildlife you'll encounter on this fun-filled tour.
6. Sunset Cocktail Sail
I wanted this list of the best Oahu tours to have something for everyone. I know that not everyone wants a thrilling adventure all the time. One of the best ways to relax on Oahu is with a Waikiki Sunset Cocktail Sail.
Watch the sunset from the deck of a luxury catamaran during this 1.5-hour cocktail cruise. Two alcoholic drinks, appetizers, and non-alcoholic drinks are included in the price.
You might also enjoy the best Oahu Golf Courses.
7. Polynesian Cultural Center
If you want to learn about Hawaiian culture (and the culture of other Pacific Islands), you have to check out the Polynesian Cultural Center.
This is not only one of the best Oahu tours but one of the best things to do on Oahu in general. Spend the day exploring 42 tropical acres and then end the evening at the Ali'i Luau, an authentic Polynesian luau.
Photo courtesy of the Polynesian Cultural Center.
There are plenty more options for a great luau in Hawaii.
8. Helicopter Tour
No matter which island you visit, the best way to see Hawaii is from the air! Oahu is no exception, which is why a helicopter tour makes the list of the best tours on Oahu.
9. Kualoa Ranch
Kualoa is a 4000-acre private nature reserve and working cattle ranch, as well as a popular tourist attraction and filming location on the windward coast of Oahu. You can book a full-day Kualoa Ranch Experience, which includes:
Explore Kualoa Ranch with three themed tours of the premises
Explore a rainforest where scenes from 'Jurassic Park' were filmed
Enjoy a fresh lunch buffet with BBQ pork ribs and vegetable stir-fry
Convenient round-trip transportation from Waikiki hotels is available
You can also choose individual activities such as the Kualoa Ranch movie tour, the Jurassic Valley Zipline Tour, or a Horseback Riding Tour of Kualoa Ranch.
10. Pearl Harbor Small-Group Tour
If you've read my post about free things to do on Oahu, you already know that you don't need a tour of Pearl Harbor. That said, some do prefer a guided tour, and it's a great option!
More things to do on Oahu
For even more Oahu activities, I recommend checking out Viator. Viator is the #1 company that I use for tours and excursions. They offer the best price guarantee, and almost all tours are fully refundable up until 24 hours in advance. That means you can reschedule or be refunded for any reason as long as you cancel in advance. I've had many clients take advantage of that refund or rescheduling policy. This isn't an ad; I genuinely love using Viator for activities.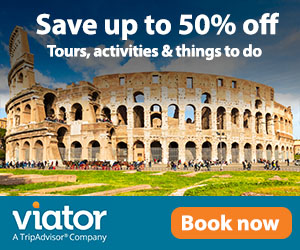 The 10 best Oahu tours
I hope that this list of the 10 best Oahu tours was helpful. If you have any questions or feel overwhelmed, you can always contact me.
Looking for more Oahu travel tips? Don't worry; I've got plenty of them!
Book your Oahu vacation with a Hawaii Travel Specialist
If you're looking for an Oahu honeymoon or vacation personalized just for you, give me a call! I specialize in working with clients to create the perfect vacation for you. That means no packages; everything is personalized. Make sure to contact me or go ahead and fill out a custom travel request, and I'll get back to you to start planning ASAP!
Dreaming of Hawaii but not ready to travel just yet? Sign up for my newsletter! You will receive a weekly email with travel tips, Hawaii deals, and more. I'll be there whenever you're ready to plan your vacation. Sign up below. If you love these posts and want to support my blog but aren't prepared to travel yet, you can buy me a coffee to show your support. I ❤️coffee!
Pin it for later: