There is a good chance that this post contains affiliate links. If you click on any of these links, I might earn a small commission at no extra cost to you (which I really appreciate, thank you!) The full disclosure policy can be found here.
The 10 Best Maui Tours
Hi there, and welcome! As a Hawaii Travel Agent, I'm frequently asked what I believe are the best Maui tours. First, I think that you should rent a car and go exploring on your own. That being said, there are plenty of things that you can't do on your own. Tours are also fantastic for guests with mobility issues, or who don't want to spend their vacation time driving. Now let's get to the best tours on Maui.
The best tours on Maui
In to particular order, here are the best Maui tours.
1. Molokini Crater
If you've read my blog before, you know that I think snorkeling Molokini Crater is one of the best things to do on Maui. Of course, it's going to make the list of the best Maui tours. I recommend the Molokini Snorkeling Adventure aboard The Calypso or the Four Winds Maui.
2. Haleakala Sunrise Tour
When you decided to visit Maui, there's a good chance that you wanted to see Haleakala at sunrise. Although you can do this on your own, the best way to see Haleakala at sunrise is on tour. If you're feeling adventurous, you can even bike down Haleakala!
3. Sunset Dinner Cruise
Lots of visitors choose Maui for a honeymoon or anniversary vacation. What better way to celebrate than a sunset dinner cruise?
4. Whale Watch
If you're visiting Maui in the winter, a whale watching tour is definitely in order. Speaking of whales, I recommend staying in West Maui for the best chance of spotting whales right off of your lanai. You can check out the best resorts on Maui or contact me if you'd like to let an assist with your Maui vacation.
5. West Maui and Molokai Helicopter Tour
The West Maui and Molokai Helicopter tour is my second favorite helicopter tour in all of Hawaii. If you're wondering what #1 is, check out my Kauai helicopter tour post. Seeing Maui by air is incredible, and you won't believe the sea cliffs on Molokai.
6. Full Maui Helicopter Tour
Yes, I believe that helicopter tours are the best tours on Maui. What better way to see the island than from the air? You can also take a full Maui helicopter tour that not only goes to West Maui but also over by Haleakala.
7. Road to Hana Tour
Driving the Road to Hana by yourself is one of the best things to do in Maui. If you prefer to let someone else do the driving, you can always take a tour. Another fun road to Hana activity is a guided tour + helicopter tour.
8. Zipline
If you want to fly over the Maui jungle, ziplining with NorthShore Zipline Co. is a fantastic experience.
9. Luau
While it's not technically a "tour," a luau is an absolute must-do on Maui. There are several fantastic luaus on Maui. I recommend The Feast at Mokapu if you're looking for an upscale luau at a trendy resort. I also love the Feast at Lele. The Feast at Lele is also fantastic for anyone with special dietary needs.
10. Turtle Town
Turtle Town is a fantastic snorkel location found along the southern coast of Maui. If you love to snorkel. This is one of the best Maui tours. Turtle Town is a unique series of underwater lava formations developed long ago by the eruptions of submarine volcanoes. You can take a kayak and snorkel tour or a SUP snorkel tour.
The ten best tours on Maui
There you have it, the 10 best Maui tours. Of course, there are plenty more tours on Maui. For more Maui tours, I recommend checking out Viator. Viator is the #1 company that I use for tours and excursions. They offer a best price guarantee, and most tours are fully refundable up until 24 hours in advance. Many of my clients end up rescheduling tours due to plans changing, sunburns, flights delayed, etc., so it's nice to have that option.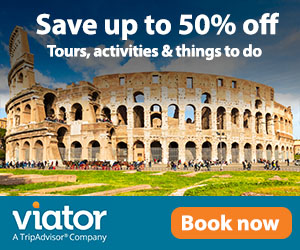 More Maui Vacation Ideas
If you're looking for more Maui vacation tips, I've got plenty of them. Check out the following blog posts to plan your Maui vacation.
Book your Maui vacation with a Hawaii Travel Specialist
If you're looking for a Maui honeymoon or Maui vacation personalized just for you, give me a call! I specialize in working with clients to create the perfect vacation for you. That means no packages; everything is personalized. Make sure to contact me or go ahead and fill out a custom travel request, and I'll get back to you to start planning ASAP!
Dreaming of Maui, but not ready to travel just yet? Sign up for my newsletter! You will receive a weekly email with travel tips, Hawaii deals, and more. I'll be there whenever you're ready to plan your vacation. Sign up below. If you love these posts and want to support my blog but aren't prepared to travel yet, you can buy me a coffee to show your support. I ❤️coffee!
Pin it for later:
The 10 best Maui tours