There is a good chance that this post contains affiliate links. If you click on any of these links, I might earn a small commission at no extra cost to you (which I really appreciate, thank you!) The full disclosure policy can be found here.
Hawaii on a budget – is it possible?
Can you visit Hawaii on a budget? First things first: Hawaii is expensive. There is no getting around it. It is expensive to fly to Hawaii; it is expensive to stay in Hawaii.
Gas is expensive in Hawaii; food is expensive in Hawaii, you get the point!
That said, visiting Hawaii on a budget is possible. I'm asked (a lot) how I'm able to visit Hawaii so often.
Before I was a Travel Agent/blogger, I got this question even more often!
Now, people assume that I visit for free (I don't), but you can definitely say that I've learned the ins and outs of visiting Hawaii on a budget over the last 23 years!
First, let's understand what "Hawaii on a budget" means. Everyone has a budget.
Whether it's $5,000, or $10,000, or $70,000. This blog post aims to show you how to stick to a budget during a Hawaii vacation and how to save money on a Hawaii vacation.
It may not be possible to have a cheap Hawaii vacation, but it is possible to visit Hawaii without blowing your budget.
If you haven't set a budget yet, check out how much does a Hawaii vacation cost to get an idea of what you'll spend.
I've been traveling to Hawaii for over 22 years, and I've spent plenty of time finding free things to do in Hawaii and ways to save money on a Hawaii vacation.
Hawaii on a budget FAQ
There's a lot to talk about when sharing Hawaii on budget tips; it should be a book! Maybe I'll write one someday, but for now, here are some FAQs.
What is the cheapest Hawaiian island?
While none of the Hawaiian islands are "cheap," I find that Oahu can be the cheapest. I really don't recommend Oahu very often, but you can definitely find the best hotel deals.
This is simply due to there being so much competition in Oahu. I've heard some people say that Oahu flights are the cheapest, but I don't find this to be the case.
In general, flights to the four major islands (Maui, the Big Island, Kauai, and Oahu) tend to be about the same price.
Prices by island depend on which airport you're coming from, so make sure to check and see if one island is a lot less expensive out of your airport.
When is the cheapest time to fly to Hawaii?
You've probably heard me say this before, the cheapest time to visit Hawaii is the "shoulder season." There is no true "off-season" in Hawaii, but the shoulder season is March-May and September-October.
The most expensive times to visit Hawaii are in the summer, Thanksgiving, and Christmas holidays. You can save some money by booking hotels early during busy times, but the flights will likely be higher than during the shoulder season.
When is the best time to go to Hawaii?
Don't let anyone tell you that there is a bad time to go to Hawaii. They don't know what they are talking about. Yes, it rains a little more in the winter in some areas.
This is probably my biggest pet peeve about Hawaii travel. So-and-so's aunt Gertrude went to Hawaii 20 years ago and said it rained in November, so don't go in November.
First, the resorts are generally located in areas that get very little rain. The people who built the multi-million dollar resorts had a plan!
Second, even in the areas that get more rain, it tends to rain the most at night.

Mt. Waialeale, known as "the rainiest place in the world." As you can tell, there are no hotels here. 😉
Even when it rains during the day, it's usually for a short time. Then, you see beautiful rainbows.
There is not a bad time to visit Hawaii, period. Hawaii is, for the most part, protected from hurricanes. Yes, it's possible that a hurricane could hit Hawaii, but there is no hurricane season like Florida or the Caribbean.
I go into even further detail in my post, "is there a worst time to go to Hawaii?" but suffice to say that the best time to go to Hawaii is any time you can go.
So while the weather in Hawaii shouldn't be a problem, you'll avoid crowds but avoiding summer or holiday visits.
How many days should I stay in Hawaii?
If you're looking for the best bang for your buck, you'll want to visit Hawaii for at least a week.
Most hotels, resorts, and vacation rentals offer price breaks after one week. Occasiocally it can be 5 days but is usually a week.
With flights to Hawaii being so long, it really doesn't make sense to spend only visit for 2-3 days. Additionally, Hawaii offers so much that it's easy to spend a week on each island.
There will still be so much more that you don't see!
How many islands in Hawaii should I visit?
If you have one week, you should visit one island. This is one of my best tips for visiting Hawaii on a budget. Each island in Hawaii has so much to explore that one week won't be enough!
I've been visiting Hawaii since I was 11 years old, and there is still so much that I haven't seen!
While traveling between islands sounds easy enough, it really is not. Traveling between islands takes money and valuable time.
While the flights might only be 45 minutes, you'll have to drive to/from the airport, wait at the airport, etc. If you split one week between two islands, you also won't see a nightly price break.
Also, those interisland flights can add up if you have multiple travelers.
I understand wanting to visit multiple islands, but I recommend one island per week to get the most out of your Hawaii vacation.
If you absolutely must visit all of the islands, keep reading because a Hawaii cruise might be right for you.
Should I rent a car in Hawaii?
I have an entire blog post about why you need a rental car in Hawaii. The short answer is: yes! While it might seem counterproductive to spend money renting a car and then spend money on parking, it can save money to have a car.
Renting a car allows you to explore the island you're visiting fully. Tours such as Haleakala sunrise can be done on your own, but only if you have a rental car.
If you're looking for the best way to rent a car in Hawaii, I recommend Discount Hawaii Car Rental. You'll find the best deals on any of the Hawaiian Islands.
You don't have to pay for your car until arrival, so you can always cancel and re-book if you find a better deal. Discount Hawaii Car Rental is so much cheaper than renting at the airport, and it's using the exact same companies!
Tips for visiting Hawaii on a budget
Okay, now that we've gone over some Hawaii on a budget FAQs, let's get to the tips for visiting Hawaii on a budget.
I have over 100 tips for saving money in Hawaii, so no matter your budget, you're sure to find something that will help you!
1. Research, research, research
I have many people contact me that have literally no idea what it costs to visit Hawaii. I'm a Hawaii Travel Agent, so that's okay. It's my job to guide them through the process.
However, I know that there are plenty of people out there who aren't working with a Travel Advisor who also have no idea what they are doing! That's scary.
In order to save money on a Hawaii vacation, you need to know what you're getting into. You have to do your research and find out what a Hawaii vacation will cost.
Here are some examples:
Depending on your location, flights to Hawaii tend to be anywhere from $350-$900 from the mainland US.
The average hotel in Hawaii costs almost $300 per night. Yes, average. This is not the Four Seasons.
There are only a certain number of rental cars in Hawai. During the busy times, the most popular car-types can do and sell out. Then, prices are raised on the remaining cars.
Gas in Hawaii costs a lot more than the mainland; prepare for that expense when looking at your Hawaii vacation budget.
Food in Hawaii costs more than on the mainland. If you plan to make your own meals to save money but have to have bread or eggs, just know that these items (and others) are very costly in Hawaii.
2. Visit Hawaii during the slower season
As I mentioned earlier, there is no "off-season" in Hawaii. However, you can save quite a bit on flights, hotels, and more by visiting during the shoulder season.
Avoid the summer and any school holidays if possible. I know this is difficult with kids, but it's one of the best tips for visiting Hawaii on a budget.
My kids are homeschooled now, but I would pull them out of school for vacations when they were in a public school.
Most kids take sick days, but my kids are very healthy and never missed days due to being sick. We just took vacation days instead. 😉
If you're planning a honeymoon, babymoon, or anniversary, try to plan around visiting during the slower times. I know, that can be harder with a babymoon!
Fortunately, many weddings take place in May, June, September, and October, which are all good times to visit Hawaii. That works out well for honeymoon couples.
3. Visit only one island
I know you want to visit as many islands as possible, and I know blame you. However, you're here for the best Hawaii on a budget tip, and this is one of them.
Visiting one island in Hawaii is one of the best ways to save money on a Hawaii vacation. If you're struggling to figure out which island to visit, check out my post about the best Hawaii island to visit.
4. Rent a car
I mentioned this already, but I'll repeat it. You need to rent a car to explore Hawaii fully.
Renting a car is an extra cost, but if you don't rent a car, you'll either be stuck or have to rely on public transportation.
Public transportation is just fine in Oahu but isn't very reliable on any other island. Even if you are visiting Oahu, you'll want to get out and explore. You'll likely never see the North Shore of Oahu without a rental car.
Again, I recommend Discount Hawaii Car Rental. You'll save a lot of money by renting before you arrive in Hawaii. You'll pay "tourist prices" at the airport.
5. Travel with a group
Surprisingly, or maybe not surprisingly, traveling with friends and family is a great way to visit Hawaii on a budget.
Although flights are expensive, you can definitely save by splitting a condo, villa, vacation rental, or suite with family members or friends.
Renting and splitting a larger vehicle is another way to save money when traveling with a group.
It's important to note that it is hard to find actual homes in Hawaii that are rentals. They exist, but they tend to be very expensive.
You can offset the cost by traveling with a larger group, but condos or villas tend to be less expensive than renting a house.
This is surprising to groups who are used to traveling to Florida, or say, Branson, Missouri, or really anywhere where homes are easy to find and rent.
6. Pack light
A lot of people don't want to hear this, but packing in a carry-on only is a great way to save money on a Hawaii vacation.
Those pesky luggage fees add up! And, you'll have to pay the fees both ways.
I've never, ever paid for baggage fees on a major airline. When the airlines started charging for checked bags, I learned how to pack light.
I took a bunch of photography gear to photograph a Maui wedding, and I only had a carry-on and a backpack. And, I was gone for 10 days!
I should probably write a blog post about how to pack light (and I probably will) but for now, just know that packing light is one of the best ways to visit Hawaii on a budget.
Warm weather clothes don't take that much space, and you can always wear your hiking shoes, jacket, etc., on the plane. Check out what to pack for Hawaii to find out what you'll need during your vacation.
7. Shop at Target
I think it's important to shop local, but if you're trying to visit Hawaii on a budget, you might want to check out Target.
Although some things will be more expensive than the mainland, Target is one of the cheapest places to shop in Hawaii.
You can also save 5% if you have a RedCard. You'll find Target stores on Oahu, Maui, and the Big Island.
8. Shop at Costco
If you have a Costco membership, you can save money on groceries and gas by shopping at Costco in Hawaii.
There are Costco stores in Maui, Kauai, the Big Island, and Oahu!
9. Check out the ABC Stores
ABC Stores are everywhere in Hawaii. If you need a drink, snack, or a little thing that you forgot, such as sunscreen, you'll find that and more at the ABC Stores.
These stores are a lot less expensive than drug stores, plus you'll find some cheap Hawaii souvenirs. Just keep in mind that the souvenirs will likely be made in China and not locally made.
10. Hang out with a shelter dog
This is – by far – one of the best things I've ever done in Hawaii. The Kauai Humane Society offers a "Field Trips for Shelter Dogs" program.
Big Island Humane Society and Maui Humane Society have similar programs.
This is Ellen, and she was such a good girl!
If you are a dog lover or missing your animals, this is a great way to spend some time with a shelter dog.
Field Trips for Shelter Dogs is a great program because the shelter dogs get to get out and practice their manners. They also wear harnesses letting other visitors know that they are available for adoption.
We took our shelter dog for a hike at Wailua Arboretum. Other places you can take a shelter dog in Kauai include:
Kalapaki Beach
Sleeping Giant
Koke'e State Park
and many more!
Ask the Kauai Humane Society for suggestions if you aren't sure where to go.
You should also check out Wailua Shave Ice to get a special treat for your shelter pup. Warning, you might come home with a dog. The shelters in Hawaii adopt a lot of dogs to mainland visitors.
11. Hawaii on a budget tip: Take advantage of Happy Hour
I don't even drink at home, but when I land in Hawaii, I am ready for a mai tai! One of the best ways to save money on a Hawaii vacation is to buy drinks during Happy Hour.
You can also get great deals on appetizers and other food during Happy Hour. I have a blog post about the best Happy Hour in Kona (on the Big Island.)
Let me know in the comments if you'd like to see Happy Hour posts for every island!
12. Eat your main meal of the day at lunchtime
This money-saving tip is similar to taking advantage of Happy Hour. Choose to eat your main meal at lunch instead of dinner.
Most restaurants offer better lunch prices, so eating a larger lunch and a smaller dinner can be a significant saving.
13. Use a Safeway Club Card
Safeway is one of the main grocery stores in Hawaii. If you have a Safeway at home, make sure to bring your Safeway Club Card.
14. Buy what you need when you arrive
This goes back to #6 (packing light), but you can save money by purchasing certain things upon arrival. Bulky items, such as diapers, can be purchased after you arrive, which will save a ton of space in your luggage.
You can also buy things like beach toys, flip-flops, shampoo, etc. when you arrive in Hawaii. Just don't be wasteful; make sure to donate your items after you use them.
Another traveling family (or a local family) would probably love to pick up your beach toys secondhand.
15. Check out thrift stores
You had to see this coming. Yes, a lot of people buy things like beach toys, boogie boards, etc., and then donate them. You can save a lot by picking them up secondhand. When you're done, donate them!
It will likely be cheaper than renting anyway. I noticed in Florida how easy it was to get secondhand beach items, and sure enough, it's the same way in Hawaii.
16. Look for companion deals on airfare
A companion fare or ticket is a one-time pass for a companion to join you on a flight either free of charge or for a small fee. It's essentially a 2-for-1 deal.
Airlines that fly to Hawaii and offer companion fares include:
Alaska Airline
Southwest airlines
Delta Airlines
This is a great way to visit Hawaii on a budget, but make sure to compare prices to ensure you're getting the best deals.
17. Hit the beaches
I'll list some specific beaches on each island, but make sure to hit the beaches while you're in Hawaii. This is one of the best things to do in Hawaii on a budget because beaches in Hawaii are completely free!
18. Take a hike
Another great activity to do in Hawaii on a budget is hiking. Again, I'll list specific hikes on each island later on this list.
You might also enjoy my post about the best hikes in Kauai.
19. Enjoy some local food
I get a lot of questions about how much it costs to eat in Hawaii. It varies way too much to answer that question!
The good news is, you can save a lot by eating local food instead of dining at the resort restaurants.
Try a plate lunch or poke bowl, which tends to be very affordable.
You can also find local Hawaiian fruit at Farmer Markets for great prices. If you've never tried certain fruits (such as papaya) that weren't imported, you're in for a treat!
20. Food trucks
Food trucks deserve a spot of their own. Another way to save money is by choosing food trucks over dining in a restaurant. You can find just about any kind of food imaginable!
Food trucks typically have lower prices since their costs are lower than a typical restaurant.
Food trucks are great if you're with a group and can't decide where to eat since there are typically lots of food trucks together.
21. Shop at Farmers Markets
Hawaii has so many Farmers Markets; you can find one almost every day of the week! Farmers' markets are a great way to save money on local produce.
You can also purchase locally made goods at many of the farmer's markets.
22. Find deals on flights
Even if you can't use companion air deals, there are ways to save money on flights to Hawaii.
Flights to Hawaii are expensive, and it's something that everyone has to have. Use Skyscanner or Google Flights to find the best deals on Hawaii flights.
I like to set an alert in Google flights and grab a flight if the price drops.
23. Cook some of your own meals
If you're traveling to Hawaii on a budget or have food allergies, you might want to cook some of your own meals.
Fortunately, Hawaii has plenty of condos, villas, and other options with kitchens. If you think that Airbnb is going to be cheap, well, you're wrong.
Although I don't particularly recommend Airbnb in Hawaii, it can be a good option to find a place with a kitchen last-minute.
I recommend booking a condo or apartment through something more reputable than Airbnb, such as Expedia.
24. Travel hacking with Credit cards
Travel hacking with credit cards is not for the faint of heart. Even if you're not ready for full-on travel hacking, you can at least pay for your trip using a good card that provides great rewards.
Of course, you should never go into debt to pay for a vacation. I only recommend using credit cards to pay for travel if you have the funds to pay them off immediately.
If you pay for the "big" stuff with a good credit card, you might have enough points to cover some of your fun activities like a helicopter ride.
25. Purchase Trip Insurance
Purchasing trip insurance sounds like it will cost more – and it does – but it provides peace of mind that is priceless.
If you need to cancel and do not have insurance, you can potentially lose money and pay a lot in fees.
26. Fly out of a larger airport
Compare the cost of driving to a larger airport vs. flying out of your home airport. It's often substantially cheaper to fly out of a larger airport vs. a regional airport.
27. Consider a Hawaiian Island cruise
If you really want to see all of the islands, consider a 7-day cruise with Norwegian Cruiselines.
If you aren't sure if cruising in Hawaii is right for you, check out the pros and cons of a Hawaii cruise.
28. Skip the ocean view
While I would never actually recommend skipping the ocean view, it is a great way to save money on a Hawaii vacation.
29. Book a package deal
Prices on Hawaii vacations are often cheapest when booked as a package. Check package prices on websites like Expedia or Booking.com.
When I work with clients, I find that package deals offer the best prices 99% of the time.
One exception to this rule is that hotels offer the best prices far in advance. However, flights are often priced best 2-4 months prior to the trip.
So while it can be less expensive to book your hotel/car first and flights later, you're also gambling that the flight and seats you want will be available later.
Is it worth risking losing a good flight over saving a few dollars? That depends on your and your budget.
30. Rent the smallest car possible
It's fun to rent a Jeep, but if you're trying to visit Hawaii on a budget, consider a compact or economy car.
Remember, Discount Hawaii rental car offers the best prices on rental cars in Hawaii. Occasionally, you'll find that a large car is even cheaper but remember to factor in gas prices when deciding.
31. Don't fall for the rental upgrade scams
Economy cars often sell out first. Rental car agencies will often offer you an "upgrade," but what they won't tell you is that it is because they don't have the car you paid for!
I have this happen all the time and I roll my eyes and tell them to save their time because I travel often and hear this story a lot.
They are obligated to give you the price you paid, even if they have to give you the free upgrade. Always say no to the upgrade if you're trying to save money.
The agency may have to give you a better car anyway! Just remember to never be rude to the rental agents. It's their job to try to scam talk you into an upgrade and they are only doing their job. Just politely say no.
32. Always return your car rental with a full tank of gas
This applies to any vacation, but make sure to return your car full of gas to avoid a much higher price if the car rental agency fills it.
I like to find a gas station near the airport right after arrival and stop there on the way back to the airport.
33. Tour an animal sanctuary
We've already talked about field trips for shelter dogs. If you love animals, you can also tour a Hawaii animal sanctuary.
This is an inexpensive way to support local rescue animals, and it's a lot of fun! For information on tours, check out:

Adorable goat photo courtesy of Magical Creatures of Hamakua on the Big Island.
34. Visit Resorts
If you can't afford to stay in a luxury resort, you can still visit one! Walk around a luxury resort and have a drink (just one-they are pricey) at the bar.
Although it is expensive, you can also choose to dine at the luxury resorts without being a guest.
To learn more about the 5-star resorts in Hawaii, check out:
35. Visit a museum
If you love museums, you're in luck! Hawaii has some really great museums! Most had inexpensive admission, and it could be free if you are a member of certain museums.
Make sure to check out:
Bishop Museum
'Imiloa Astronomy Center of Hawaii.
Kauai Community Science Center
Maui Science Center
36. Go to a National Park
If you're visiting the Big Island, you're no doubt planning to visit Hawaii Volcanos National Park.
If you're planning to visit Maui, make sure to visit Haleakala National Park too.
37. Find a nene goose
The Nene goose is the state bird of Hawaii. It is also an endangered animal and a rare sight.
One of the best places to spot a nene goose is the grounds of the Grand Hyatt in Kauai. I've also seen them from time to time on the Big Island.
Make sure to check out the ultimate guide to Hawaiian animals to learn more about the Nene goose and other animals in Hawaii.
38. Go shelling
You can spend hours finding beautiful shells in Hawaii – and it's free!
While you're allowed to bring small amounts of shells, sand, or dead coral home, make sure to leave any lava rocks where they are.
39. Compare interisland flights
No ferries or bridges are connecting the islands; the only way to travel between the major islands is to fly.
There are currently three airlines flying inter-island in Hawaii:
Southwest Airlines
Hawaiian Airlines
Mokulele Airlines
Make sure to check the pricing for the different airlines as they sometimes have specials. Southwest occasionally has a deal for $39 interisland flights, and Hawaiian Airlines tends to match it when they do.
Mokulele Airlines is another experience entirely, and these 10-seater planes are my favorite way to travel interisland.
My first time flying Mokulele back in 2018. I had no idea how small the planes would be!
40. Book tours with food included
Some of the most popular tours such as Molokini Crater or a sunset dinner sail include food. This might be obvious, but it's nice not to have to worry about some of your meals.
For example, most Molokini Crater tours include breakfast and lunch! That makes the price seem a lot more reasonable when you get a great tour, breakfast, and lunch (and drinks!)
41. Book tours with drinks included
There are several cocktail sailing tours that (obviously) include drinks. Resort drinks add up fast (don't forget about the happy hour tip), so it's nice to have drinks included.
As a bonus, you'll often see ocean life and even whales on some of these tours!
42. Work with a Travel Agent
The value in working with a Travel Agent is really having someone who is experienced in a destination and can guide you through the process. Also, you have someone to go to if something goes wrong.
That said, working with a Travel Agent can save money, especially if you book early.
Even if you don't save money, working with a Travel Advisor can help you stay on budget.
A Travel Agent will also tell you if your expectations are unrealistic. Trust me; I do it all the time. 😉 You won't find a 5-star oceanfront villa for 2 people, all-inclusive, for a week, for $2000. Sorry!
43. No all-inclusive
This is an add-on to #82, but Hawaii does not have all-inclusive resorts. Again, being realistic with your expectations is the best way to visit Hawaii on a budget.
If you think Hawaii is going to be like Mexico, it's not. If you find someone offering "all-inclusive" options in Hawaii, just know that the prices are probably very inflated because there are no true all-inclusive resorts in Hawaii.
44. Arrange activities ahead of time
Waiting until you arrive in Hawaii to book activities is a no-no when you're visiting Hawaii on a budget. Popular activities are often sold out, and you'll get the best prices by booking in advance.
I recommend Viator. Viator is the #1 company that I use for tours and excursions. They offer the best price guarantee, and most tours are fully refundable up until 24 hours in advance.
Many travelers end up rescheduling tours due to plans changing, sunburns, flights delayed, etc., so it's nice to have that option.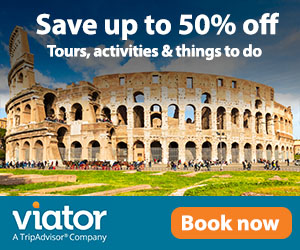 45. Use Groupon to save on Hawaii tours
Sites like Groupon are not like they used to be, but you can still find some deals on tours and activities.
46. Use Flytographer to save on family photos
You're visiting Hawaii, why not have family photos taken with some of the most beautiful backgrounds in the world?
You can save a lot by using Flytographer. As a former professional photographer, I can tell you that Flytographer offers AMAZING rates!
Make sure to book your family photos in advance, as the best photographers have full calendars for most of the year.

One of my favorite family shots from this Maui Wedding.
47. Take a driving tour
All of the islands have a main road that more or less circles the island. Take a driving tour and stop when you see something interesting.
Hawaii on a budget: Cheap things to do in Maui
Now let's get to some island-specific tips for visiting Hawaii on a budget. There are plenty of cheap and free things to do in Hawaii.
We will start with Maui and move on to the other main islands for island-specific money savings tips.
48. Drive the Road to Hana
You can take a guided tour or a Hana helicopter tour. But driving the Road to Hana is definitely the most budget-friendly option. The good news is that it's completely free, other than gas.
Remember how I said you should rent a car? This is just one of the reasons why.
If you aren't comfortable driving, you can take a tour, but it's something that I recommend doing on your own for most visitors.
49. Visit MauiWine
If you're feeling adventurous and decide to drive the back road from Hana, you'll drive right by MauiWine.
You can also visit MauiWine by taking Highway 37 south out of Kahului if the "back" way from Hana is too much for you.
50. Whale Watch
If you're visiting Maui during whale season, you might be lucky enough to watch whales off of your lanai.
If you plan to visit in the winter, I recommend staying in the Ka'anapali area and choosing an ocean view room with a lanai.
You will likely be able to spot whales off your balcony (maybe while sipping some MauiWine?) Of course, you can also take a whale watching tour, but if you want to visit Hawaii on a budget, you can pick a location where you're likely to spot them on your own.
You are most likely to see whales in Hawaii from November-April, with the peak whale season being December-February.
51. Enjoy the sunset
Enjoying the sunset is absolutely free! West Maui is one of my favorite places to watch the sunset, but there are plenty of amazing sunset locations all over Hawaii.
52. Free Hula Lessons
Do you want to learn to hula? You can try a free one-hour hula lesson at Lahaina Cannery Mall at 5 PM every Thursday.
53. Keiki Hula Show
The Lahaina Cannery Mall also offers a free Keiki Hula Show at 1 PM on the weekends. Keiki means "children," so you know that this hula show is extra cute.
54. Watch the Cliff Diver at Black Rock
If you're staying on Ka'anapali Beach, you will want to check out the cliff diving ritual at Black Rock every evening.
Speaking of Black Rock, this is one of my favorite snorkeling spots on Maui that doesn't require a tour.
55. Maui Friday Town Parties
If you are in Maui on a Friday, there will likely be a party – and it will be free! The County of Maui sponsors Friday Town Parties.
There is no admission fee, and the parties have live entertainment, local food for purchase, and plenty of local vendors.
56. Go to the beach
You already know that Maui has some of the most beautiful beaches in Hawaii. That might even be one reason that you chose Maui!
Visiting beaches is one of the best cheap things to do in Maui. Maui beaches are free and open to the public, so make sure to visit as many beaches as possible.
You can check out black and white sand beaches, although I recommend skipping the red sand beach for safety purposes and to avoid trespassing. Some of my favorite beaches on Maui are:
Makena State Park (Big Beach)
Baldwin Beach Park (Paia)
Hamoa Beach (just past Hana)
Wai'anapanapa State Park (located in Hana, you'll now need a reservation)
Honolua Bay (black sand)
if you're not able to get a reservation at Wai'anapanapa State Park – don't worry. I have a blog post with all of the black sand beaches in Maui.
57. Hiking
You'll find hikes in Maui for every age and skill level. Some of the best Maui hikes include:
'Iao Valley State Park
Sliding Sands Trail -Haleakala (This sounds like a Mario level)
Twin Falls
Waihee Ridge Trail
Pipiwai Trail – Oheo Gulch
Waihou Spring Trail Loop
Halemauu Trail – Haleakala
Kings Gardens Waterfall Hike
As with any hike in Hawaii, make sure to check availability and weather before you head out. Also, never hike alone and let someone know where you'll be. Weather in Hawaii can change at any time.
58. Stay on the West Side during whale season
I'm often asked if the "south" side of Maui (Wailea, Kihei) or the "west" side of Maui (Kaanapali/Lahaina) is better. The truth is, there's not a bad place to stay in Maui!
That said, if you stay on the west side during whale season, you might be lucky enough to see whales off your own lanai! You can't beat that.
59. The Banyan Tree in Lahaina
The Lahaina Banyan Tree has 12 significant trunks and looks like several trees, but it's just one!
While you're there, make sure to check out the community events happening in Lahaina.
60. Kealia Pond National Wildlife Rescue.
Located between Ma'alalea and Kihei, this free, 2200-foot boardwalk offers self-guided exhibits with local wildlife information.
Hawaii on a budget: Cheap things to do in Oahu
61. Visit the North Shore
No Oahu vacation is complete until you visit the North Shore. Waikiki may be famous, but the North Shore is beautiful and completely different.
Check out 25 things to do in Haleiwa for even more ideas.
62. Go snorkeling at Hanauma Bay
Although I prefer the Big Island or Maui for snorkeling, Hanauma Bay is one of the best places to snorkel in Hawaii.
You can also check out the best Oahu snorkeling for more snorkeling locations.
63. Watch surfers at Banzai Pipeline
For a free and fun activity, pack a lunch and watch surfers at the Banzi Pipeline. The Banzai Pipeline is a surf reef break located off Ehukai Beach Park in Pupukea.
In the summer, you might be able to swim or snorkel at the Banzai Pipeline, but don't even think about it in the winter. I've seen 40-foot waves in the winter; they are no joke!
64. Visit the Dole Plantation
Visiting the Dole Plantation is one of the best things to do in Hawaii on a budget.
Admission to the Dole Plantation is free. You can also take a tour of the Plantation Garden for an additional fee of $7.25 for adults and $6.50 for children. Children under 4 are free.
I have a blog post about the best pineapple farms to visit in Hawaii, and Dole Plantation definitely made the list!
A must-do is to get a Dole Whip at Dole Plantation. Yes, the famous Disney Dole Whip. This dairy-free soft-serve is perfect for cooling down on a hot day.
65. Find sea turtles at Turtle Beach
Laniakea Beach, aka Turtle Beach, is one of the best places to see turtles in Oahu.
66. Go hiking
One of the best things to do for free in Hawaii is to go hiking. Some of the best hikes in Oahu include:
Diamond Head Hike
Koko crater Trail
Lanikai Pillbox Hike
Makapu'u Lighthouse Trail
Pu'u Piei Trail
Do not attempt to hike the Haiku Stairs, aka the Stairway to Heaven. It is illegal, regardless of what "influencers" say.
And yes, the "back way" is also illegal, and it is trespassing. You can get a fine and even have to appear in court. Yes, in Hawaii, weeks later.
Just because some people do it and don't get caught does not mean that it's okay or that you won't get caught. If you're trying to visit Hawaii on a budget, you might want to avoid that $5000 fine. 😉
67. Check out the beaches
There are so many amazing beaches in Oahu. Waikiki Beach might get the most attention, but it's crowded. Check out Waikiki Beach to say you've been there, and then check out these other beaches:
Lanikai Beach
Kailua Beach Park
Sunset Beach
Ala Moana Beach Park
Nanakuli Beach Park
Kahana Bay Beach Park
Waimanalo Bay Beach Park
68. Pearl Harbor
Pearl Harbor is the #1 attraction in Oahu for a lot of people. Whether you're a military family, history buff, or just want to see this popular attraction, make sure to check it out.
You can do a guided tour if you want to, but you can also visit Pearl Harbor and the USS Arizona Memorial for free.
The best way to get a free ticket to the USS Arizona Memorial is to show up when the park opens at 7 AM. Here is a hint, plan to go earlier on your trip. You'll be awake. 😉
69. Get a "Go Oahu" card
The Go Oahu Card can be a great way to make the most of your trip. Make sure to check out all of the details because many activities do need to be booked in advance.
70. Watch Fireworks at the Hilton Hawaiian Village
The Hilton Hawaiian Village hosts a firework show every Friday at 7:45 PM. The fireworks are part of a resort show, but anyone can see the fireworks from the beach.
All Hawaii beaches are open to the public, so you can bring chairs or a towel and sit on the beach to watch the show.
71. Learn to hula, play the Ukelele, and more
The Royal Hawaiian Center offers complimentary classes from Monday-Saturday. You can learn Hawaiian such as 'ukulele playing, hula dancing, lauhala making, and lei making.
72. Check out the swap meet at the Aloha Stadium
Walk around the swap meet at the Aloha Stadium. Although you'll find some cheesy, made-in-China tourist items, you can also find local goods and produce.
Hawaii on a budget: Cheap things to do in Kauai
73. Bike Ke Ala Hele Makalae
The Ke Ala Hele Makalae ("the path that goes by the coast") bike path is a must-do in Kaua. Whether you walk or bike this path, you'll love checking out the views.
It's completely free to walk to the path, and some resorts like The ISO Kauai have free bikes that you can use if you are a resort guest.
Bike rentals are also fairly cheap, so this is a great activity for anyone visiting Hawaii on a budget.
74. Walk or bike the Koloa Heritage Trail
The Koloa Heritage Trail is a 10-mile self-guided trail that you can walk or bike. Most of the stops are also accessible by car if you don't feel like walking or biking.
Stops include Spouting Horn, Koloa Landing, Poipu Beach Park, Koloa Joda Mission (A Buddhist Temple), Koloa Missionary Church, and more.
This is a must-do if you love history and culture and visit Hawaii on a budget.
75. Wailua Falls
Kauai is full of beautiful waterfalls. Sadly, many are not accessible by car. Did you know that 90% of Kauai is inaccessible by car?
Fortunately, there are several that are easy to access, including Wailua Falls. You can drive right up to the falls and take photos on the overlook.
To see some of the other beautiful waterfalls, such as Jurassic Falls, you'll have to take a helicopter tour. A helicopter tour is definitely a splurge, but I would highly recommend it if it works within your budget.
76. Go hiking
When you think of things to do in Hawaii on a budget, hiking might come to mind. Kauai is easily the best island for visitors who love hiking.
You can check out the best hikes in Kauai post for more of my favorite hikes. If you are a bullet-list kind of person, here they are:
Nounou East Trail (Sleeping Giant)
Kalepa Ridge Trail
Kuilau Ridge Trail
Awa'awapuhi Trail (I have a video of this one on YouTube)
Waialeale Blue Hole (don't do this without a guide)
Canyon Trail (Waipoo Falls)
Honopu Trail
Hanakapiai Falls
Kalalau Trail
I've seen some online misinformation listing the Kalalau Trail as being free, and it is not.
This information is outdated, and you will need either a permit or advanced reservations to access any part of the Kalalau Trail, including Hanakapiai Falls.
Check out Go Ha'ena for more details.
77. Visit a Hindu Monastery
Located in Kapa'a, Kauai's Hindu Monastery welcomes visitors of all faiths. Visitors are welcome to take self-guided tours, but guided tours are also available.
Make sure to check out the guide for visiting the monastery for the dress code and other guidelines.
78. Visit a Kauai beach
Although Kauai beaches aren't as famous as Maui, Kauai actually has more beaches around its shoreline than the other islands.
Some of the best beaches in Kauai include:
Poipu Beach
Polihale State Park
Hanalei Bay
Ke'e Beach
Tunnels Beach
Kalapaki Beach
Ha'ena State Park
79. Rum Tasting
Located at the Kilohana Plantation in Lihue, the Koloa Rum Company offers premium Hawaiian rums, ready-to-drink cocktails, rum cakes, rum fudge sauce, Hawaiian Kukui Mai Tai Mix, tropical fruit jellies/jams, unique gifts, and more.
80. Kayak the Wailua River
Rent some kayaks or take a tour of the Wailua River. Kauai is unique in that 90% of the island is not navigable by car. Kayaking down the river is just another way to access parts of the island you'd never see otherwise.
81. Kilauea Lighthouse
One of the best things to do in Kauai is visiting Kilauea Lighthouse. Admission is only $5, and kids are free.
82. Check out Waimea Canyon
Known as "The Grand anyon of the Pacific," Waimea Canyon is a must-see in Kauai. Even if you don't want to hike, you have to check out some of the lookouts over the canyon.
83. Check out a glass beach
There's a beach in an industrial area in Kauai that is made entirely of sea glass. As a bonus, you might also see Hawaiian monk seals!
84. Visit Kauai coffee company
I love coffee, particularly Hawaii coffee, and the Kauai Coffee Company is one of my favorites.
The Kauai Coffee Company offers free tastings and free walking tours. If you're visiting with children, they also have a free scavenger hunt that takes place every Wednesday.
85. Have lunch at Tiki Taco
Tiki Taco is my favorite lunch spot in Kauai. Located in Kapa'a, Tico Taco offers Mexican food with a Hawaiian flair.
Their tacos are only $7, and they are amazing. There are vegetarian and vegan options. As a bonus, everything is gluten-free. However, if you eat gluten, you won't feel like you're missing out!
Hawaii on a budget: Cheap things to do on the Big Island
86. Visit Kilauea Volcano
Kilauea Volcano is one of the biggest draws to the Big Island. If you're visiting the Big Island, it's a must-see and an inexpensive day!
If you love to hike, I recommend the Kilauea Iki Trail. Make sure to bring reef-safe sunscreen and lots of water. You'll need both!
87. Visit Akaka Falls
Akaka Falls is one of the most familiar sites on the "Hilo side" of the Big Island. This 442-foot tall waterfall about 11-miles north of town.
There is an entry fee of $5 per car or $1/per person for pedestrians making this waterfall a cheap Big Island activity.
88. Hike into Pololu Valley
Waipio Valley is the most famous valley on the Big Island, but Pololu Valley is easier to access and is beautiful too.
You can park and hike down to Pololu, whereas with Waipio, you'll have to (very carefully) drive down in your 4-wheel drive or take a tour.
Pololu Valley has a beautiful black sand beach and stunning views. Although the hike is short, it's steep and is considered a "moderate" hike.
89. Visit the City of Refuge
The Pu'uhonua O Hōnaunau National Historical Park or the City of Refuge is a must-see on the Big Island.
The Pu'uhonua protected the kapu breaker, defeated warriors, as well as civilians during the times of battle. Take care to be respectful and observe all posted rules and regulations.
As a bonus, the City of Refuge is right next to Two-Step.
90. Snorkel at Two-Step
Although I love snorkel tours at Kealakekua Bay, Two-Step is another great snorkeling spot on the Big Island.
It's right next to the City of Refuge, so make sure to check them out at the same time. Makes sure to bring your own gear.
91. Visit black, green, and white sand beaches
The Big Island is home to over 100 beaches, and all of them are open to the public.
Some of the best beaches on the Big Island:
Kekaha Kai State Park (just north of the Kona airport)
Hapuna Beach
Papakōlea Green Sand Beach
Waialea Beach (Beach 69)
Punalu'u Black Sand Beach
Punalu'u Black sand Beach is also one of the best places to find sea turtles on the Big Island. It's a great stop on the way to Volcanos National Park.
92. Check out the Petroglyph fields
Petroglyphs offer a unique view of the history of Hawaii.
Development of the island has sadly destroyed many of them, but a few remain. As always, please be respectful and do not walk in the fields.
Make sure to check out either Pukao Petroglyph Field or Waikoloa Petroglyph Field on your trip to the Big Island.
93. Visit a Farmers Market
The Big Island is full of Farmers Markets. Some of the markets on the west side of the island include:
Kona Farmers Market
Kona Village Farmers Market
Ali'i Garden Market Place
Keauhou Farmers Market
Captain Cook Farmers Market
South Kona Fruit Stand
Ho'oulu Community Farmers Market
94. Take a tour of Ocean Rider Seahorse Farm
One of the best things to do on the Big Island, and the most unique, is to take a tour of Ocean Rider Seahorse Farm. The farm is an excellent tour for families.
Pricing for tours is $69 for adults and $59 for children, but there are many discounts available.
95. Tour a Kona Coffee Farm
One of the best things to do on the Big Island on a budget is to take a tour of a Kona Coffee Farm. There are plenty of coffee farms offering free tours.
I recommend Heavenly Hawaiian, Thunder Mountain Kona Coffee, or Kona Joe. Make sure to call and check availability before showing up, as it can vary.
96. Check out the southernmost point in the US
Ka Lae, known as South Point, is the southernmost point in the United States. It is registered as a National Historic Landmark District.
It is believed that Ka Lae is the first place where the Polynesians came to shore when they reached the Hawaiian islands.
97. Tour Hamakua Macadamia Nut factory
All macadamia nuts from the Hamakua Macadamia Nut Company are grown by local farmers on the Big Island.
You can take a tour of the factory, try free samples, free coffee, and purchase gifts to bring home in the gift shop.
There are even more macadamia nut farms in Hawaii that you can visit.
98. Mokupāpapa Discovery Center
Located in Hilo, the Mokupāpapa Discovery Center features a 3,500-gallon saltwater aquarium, interactive educational exhibits, lifesize models of wildlife found in the Northwestern Hawaiian Islands, and artwork inspired by those islands and Hawaiian culture.
Best of all – it's free! Find more fun things to do in Hilo here.
99. Drive to the top of Mauna Kea
Mauna Kea is the tallest mountain in Hawaii at 14,000 feet from sea level. From the base to the top, it's even taller than Mount Everest.
You will need to stop at the visitor center to acclimate to the elevation. Keep in mind that you'll need a 4-wheel drive. You might even find snow on Mauna Kea in the winter.
More Hawaii on a budget tips
100. Sign up for my weekly email
If you want the latest, up-to-save information about Hawaii, money-saving tips, things to do in Hawaii, and more, sign up for my weekly email.
Sign up below.
You can also find more Hawaii travel tips right here on this blog. I have hundreds of posts with things to do in Hawaii, where to stay in Hawaii, and more. Here are some of my best Hawaii travel tips:
Book your Hawaii vacation with a Hawaii Travel Specialist
Although I am a Hawaii Travel Agent, I am only taking on a few clients for 2021. You can contact me if you'd like more information.
I would recommend starting with my Hawaii travel guide if you plan to DIY your vacation!
Pin it for later: