There is a good chance that this post contains affiliate links. If you click on any of these links, I might earn a small commission at no extra cost to you (which I really appreciate, thank you!) The full disclosure policy can be found here.
How to plan a Kauai vacation
So you're planning a trip to Kauai, that's exciting! You're going to love the lush jungles, epic hikes, beautiful beaches, and everything else that Kauai has to offer.
This blog post contains everything you need to know about planning your Kauai vacation. As a Hawaii Travel Agent, I know that planning a Kauai vacation can be overwhelming.
One of the most common questions I get is if it's better to go to Kauai or Maui. I was asked this so much that I quote a Maui vs. Kauai post to help you decide which island is right for you.
Although Kauai is a small island, public transportation for visitors is next to non-existent. You'll definitely need a rental car in Kauai.
I recommend Discount Hawaii Car Rental. You'll find the best prices on rental cars in Hawaii. You can reserve your car now and pay when you arrive at the Lihue airport.
Trust me, you don't want to wait and pay "tourist prices" at the airport!
When to visit Kauai
When is the best time to visit Kauai? I get this question a lot, so much that I wrote a post about the worst time to visit Hawaii. A lot of people are worried about visiting Kauai in the winter, and for no good reason!
The winter season is the rainy reason, but what you need to understand about Kauai (and Hawaii in general) is that the island is extremely diverse.
During the winter in Kauai, it doesn't rain all day every day. The rain is mostly North Shore. The Hanalei/Princeville area gets a lot of rain, but it's beautiful. I recommend staying there anyway.
Let me say it again, there is no reason not to visit Kauai in the winter.
I know that there are a lot of blogs saying to avoid Kauai, and Kauai in particular, in the winter. They don't know what they are talking about. Kauai is beautiful in the winter.
If you are worried about rain, the Poipu/Koloa area on the South Shore is dry and sunny almost every day of the year.
Kauai does get more rain than the other islands. However, the areas with the most rain, like Mt. Waialeale, aren't places that you're likely to see unless you're in a helicopter.
Mt. Waialeale.
If you're worried about Kauai in the winter, you should know the other islands have rainy areas too.
The Road to Hana in Maui can get a lot of rain, and Hilo (on the Big Island) is also a very rainy area. That doesn't stop people from doing things in Hilo or driving the Road to Hana!
Where to stay in Kauai
The next thing you'll need to do is decide where to stay in Kauai. Check out this post for the best resorts on Kauai. If you're looking for a more affordable option, I recommend checking Expedia or Apple Vacations.
If you're considering a vacation rental, you can read my post on why Airbnb in Hawaii is a bad idea. That said, Expedia has vacation rentals, and you're protected by booking through them, whereas you're not with Airbnb.
If you want to stay near the Na Pali coast, I recommend the Westin Princeville or the Hanalei Bay Resort. On the South Side, Koloa Landing Resort and Ko'a Kea Resort are two of my favorites.
If you're on a budget, I love the ISO in Kapa'a. For families, I like the Grand Hyatt in Poipu. I also like Koloa Landing Resort for families.
You can read my full review and tour of the Grand Hyatt if you're interested. It's one of the 3 largest properties in Kauai!
The beautiful grounds of the Grand Hyatt.
Flights and Rental Cars
You will need a rental car in Kauai. Public transportation is minimal, and you'll want to explore the beautiful island.
I recommend renting a Jeep in Kauai if possible; there are a lot of places that are difficult to access in a small car. You can read more about why to rent a car in Hawaii.
I recommend Discount Hawaii Car Rental. You'll find the best prices on rental cars in Hawaii. You can reserve your car now and pay upon arrival.
If you're not booking your flights as part of a package, the best way to do it is to use Google Flights to find the best prices and routes.
Once you have your flight booked, make sure to check out my post on how to survive the trip to Hawaii and how to fight jet lag.
Planning a Kauai itinerary
I always recommend spending at least one week on each island you plan to visit. This isn't always possible, but you need at least a few days to explore.
I have a 7-day Kauai itinerary to get you started, and a 4-day Kauai itinerary if you only have a few days to spend on the island.
Things to do in Kauai
The flights, resorts, and cars are essential, but let's get to the fun stuff!
If you love the outdoors and adventure activities, you're going to love Kauai. You can start by checking out the 10 best things to do on Kauai. After that, check out 25 more things to do on Kauai.
Love adventure activities? Check out the 10 best adventure activities on Kauai. Kauai is my favorite island for hiking, here are the 10 best hikes on Kauai.
My #1 recommendation for things to do on Kauai is to take a helicopter tour. You can check out my full review of a Blue Hawaiian Helicopter tour in Kauai here.
Helicopter tours can be pricey; luckily there are also free things to do on Kauai. Lastly, Kauai has a couple of really great luaus. Check out the best luaus in Hawaii for my recommendations.
More things to do in Kauai
Clearly, I love Kauai because I've written about it a lot! For even more activities, I recommend checking out Viator.
Viator is the #1 company that I use for tours and excursions. They offer the best price guarantee, and most tours are fully refundable up until 24 hours in advance.
That means you can reschedule or be refunded for any reason as long as you cancel in advance. This isn't an ad; I genuinely love using Viator for activities.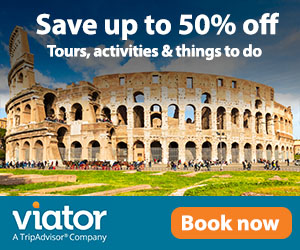 How to plan a Kauai vacation
I hope that this guide to planning a Kauai vacation is helpful. Make sure to check out some other Kauai travel tips along with some of my best overall Hawaii vacation tips:
I'm only taking a few clients every month, but you can send me a message and see if I have availability for your dates.
Kauai is my favorite island (tied with the Big Island), and I plan Kauai vacations and vacations throughout the Hawaiian Islands every day.
Dreaming of Kauai, but not ready to travel just yet? Sign up for my newsletter! You will receive a weekly email with travel tips, Hawaii deals, and more.
I'll be there whenever you're ready to plan your vacation. Sign up below. If you love these posts and want to support my blog but aren't prepared to travel yet, you can buy me a coffee to show your support. I ❤️coffee!
Pin it for later: