There is a good chance that this post contains affiliate links. If you click on any of these links, I might earn a small commission at no extra cost to you (which I really appreciate, thank you!) The full disclosure policy can be found here.
What is Hawaii like right now?
Updated April 2021
What is Hawaii like right now? Does Hawaii still have a quarantine? What is Hawaii like after reopening? What is open in Hawaii right now?
As a Hawaii Travel Agent, I am answering all of this and more almost daily. Let's answer some of these questions one by one. Hopefully, this will help you decide if a Hawaii vacation in 2021 is right for you.
Please keep in mind that I will try to keep this post as updated as possible. However, it is imperative to check out the official Hawaii website, which is linked below.
How is Hawaii like after reopening?
Hawaii is a little different after reopening. The most obvious difference is that masks are required in most areas unless you are outdoors and can maintain a 6-foot distance.
Capacity is limited at restaurants, tours, and pretty much everywhere else. If you're going to Hawaii to do "outdoors" activities such as hiking, surfing, snorkeling, etc., you won't notice a huge difference!
Does Hawaii still have a quarantine?
As of October 15th, Hawaii has implemented a pre-testing program. For months, the only option to visit Hawaii was to quarantine for 14-days, so this was welcome news.
Hawaii still has a 10-day quarantine unless you can provide a negative PCR test result within 72 hours before traveling. This rule has changed slightly since the reopeing on October 15th. I would recommend checking out the official Hawaii website for the most updated news.
This means that you will most likely not need to quarantine unless you are unwilling to take a test or get results back in time.
Hawaii pre-testing rules by island
The Big Island of Hawaii
If you're coming to the Big Island from another island, you will need to re-test on that island prior to flying to the Big Island.
Kauai
Kauai offers a secondary test at the airport. You do have to pay for it, but it is voluntary. Kauai is currently closed to tourism unless you're willing to quarantine for 10 days.
Maui
If you're coming to Maui from another island, you will need to re-test on that island prior to flying to the Big Island.
Pre-arrival Testing Procedures
All adults must register through the Mandatory Hawaii Safe Travels Program.
Within 72 hours of departure time, travelers over the age of 5 must undergo an approved COVID-19 test with negative results.
24 hours before departure, complete the health questionnaire on your Safe Travels account.
Passengers undergo thermal temperature checks and facial-imaging technology upon arrival.
Passengers must show the Safe Travels QR code to local officials upon arrival.
What is open in Hawaii right now?
Most of the popular tours have opened or are planning to reopen by the end of 2020. Here are some links to some of the most popular tours in Hawaii that are currently open. I am listing them by the island to make it simple.
Oahu
For more Oahu tours, check out the 10 best tours on Oahu.
Big Island
Check out more of the best tours on the Big Island.
Maui
There's so much more to do on Maui! Check out the best tours on Maui for more.
Kauai
Do you want even more adventure? Check out the top 10 adventure activities on Kauai.
There you have it, some of my favorite Maui activities. When booking tours, I always use Viator. Viator is the #1 company that I use for tours and excursions. They offer the best price guarantee, and most tours are fully refundable up until 24 hours in advance.
Many travelers end up rescheduling tours due to plans changing, sunburns, flights delayed, etc., so it's nice to have that option.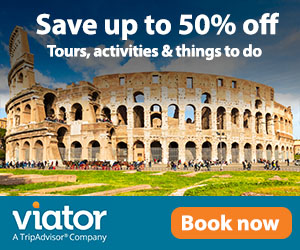 Is it worth it to visit Hawaii right now?
Now that you have a better idea of what is Hawaii like right now and what is open in Hawaii, you might wonder, is it worth it to visit Hawaii right now?
The truth is, that is a question that only you can answer! If you're okay with pre-travel testing, wearing a mask, and social distancing, and somewhat limited activities, then a Hawaii trip in 2021 might be right for you.
If you'd rather wait and plan a Hawaii vacation later, that's just fine too. There are other travel destinations with fewer restrictions, such as Mexico. You can find out what is open to US visitors here.
One thing is for sure, no matter where you go, travel insurance is a must.
Do the people of Hawaii want tourists?
This is a loaded question, but I had to add it. One thing that is important to remember right now is that not everyone in Hawaii wanted tourism to resume. While the islands do heavily depend on tourism, many residents wish this wasn't the case.
This has always been somewhat of an issue but is even worse for some with Hawaii's reopening. I have heard from locals that they do not think it's fair that tourism can resume, but their children have to remain in virtual schools.
It's a fair point. I am not here to tell you what to think but to give you the facts. I recommend reading 20 things not to do in Hawaii to make sure you do tourism the best way you possibly can.
What is Hawaii like right now?
Check out my post on how to plan a Hawaii vacation to get started.
Dreaming of Hawaii, but not ready to travel just yet? Sign up for my newsletter! You will receive a weekly email with travel tips, Hawaii deals, and more. I'll be there whenever you're ready to plan your vacation. Sign up below. If you love these posts and want to support my blog but aren't prepared to travel yet, you can buy me a coffee to show your support. I ❤️ coffee!
Pin it for later: